… it wasn't popular. And that was in the 1930s.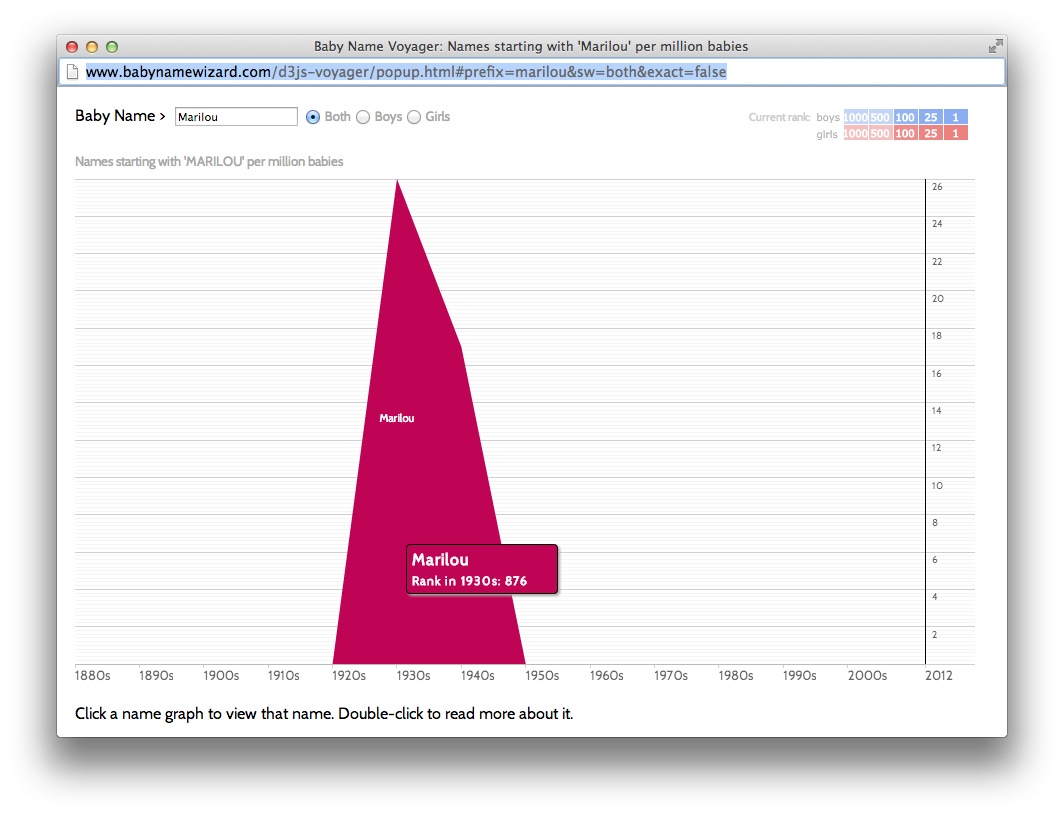 Then I went, got married, and changed my name from Marilou Allan to Marilou Jaen – and doomed myself for life. It's pronounced Mary Lou Jah-en, if you were wondering. That's 'Jah' as in Jamaica. En as in End this post already. (Alright. I can take a hint. Rant over.)
Thanks for the site link, Jennifer! What's your name's trend? Check it at the Baby Name Wizard – Voyager. Post your link in the comments!