This online class built my foundation in photography. I learned so much. The scope of what is taught is incredible. You get to read her evaluations for all of the regular students' assignments, which teaches so much.
But the best part of this class was the lifelong friends I made. (You may remember my recent visit to Lisa in Utah this summer.)
I HIGHLY recommend this class for ANY level of photographer: beginner, intermediate, advanced!
For anyone interested in REALLY learning how to use their DSLR camera, this is the best class ever! Registration for the January class begins Monday, October 15th. Visit http://snapshotsofagoodlife.com/index.cgi?p=schedules to register.
View more of my testimonial shots here: http://www.flickr.com/photos/mariloujaen/8049324028/in/set-72157631680283089/
Edited: Don't take my word for it… View testimonal shots from other alumni here: http://pinterest.com/mariloujaen/snapshots-of-a-good-life/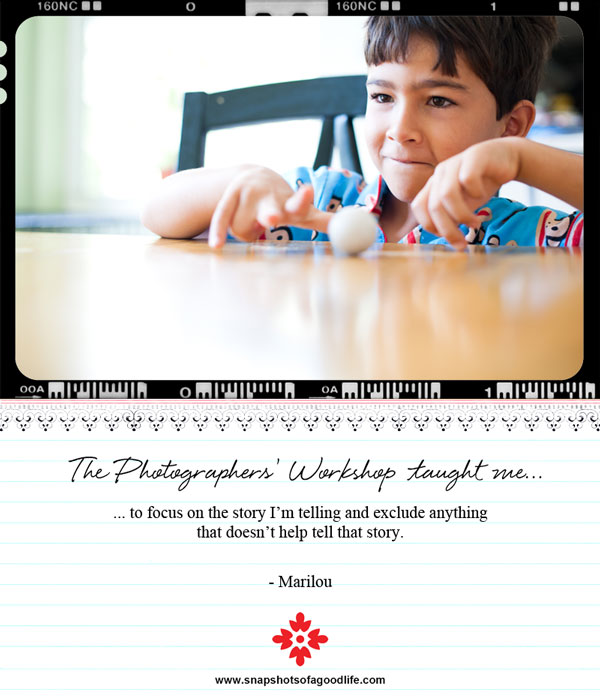 #snapshotsofagoodlife